Posted by Andrew Mahowald on Feb 8th 2021
CBD For Dogs and Cats? An Honest Look.
Our furry friends are a a lot like us, so it's no wonder so many people are considering whether CBD is right for their pets, too.
CBD isn't exactly the new kid on the block anymore - humans have been using it for calming, soothing, and relieving for many years - but the idea of giving it to our pets feels, well, a little bit different.
But should it feel any different? In this quick review, we'll take a look at pet owners' top of mind questions on pet CBD and give you the down low so you can make the best decision on whether this is right for you and your lovely companion(s).
Why would anyone give their doggie or kitty CBD?
There's plenty of reasons to give fido a daily dose (or two) of CBD. Just like us, dogs and cats have endocannabinoid systems, too. And just like ours, their endocannabinoid systems function best when balanced in equilibrium, too.
According to the Innovative Veterinary Care Journal:
"ECS plays a direct role in physiological homeostasis, as it regulates nearly every metabolic process in an animal's body. As backed by science, a well-balanced ECS will encourage favorable conditions in the animal's body… and support overall health and systemic well-being".

Perhaps this is why many veterinarians are recommending CBD as an alternative or additional option to expensive prescriptions for all kinds of conditions. While the official scientific data is currently very limited, even the American Veterinary Medical Association itself acknowledges the therapeutic promise in CBD for pets, though this is largely based on anecdotal evidence or human studies extrapolated to dogs and cats.
Of particular note is the growing community of pet owners who claim many positive effects for their older pets. A recent study on canine osteoarthritis, a condition experienced more by older dogs, showed very promising results in particular.
Is it safe to give to my dog or cat?
Again, here the hard therapeutic evidence is still lacking. Having said that, a 2017 World Health Organization report suggested that CBD appears to be safe for animals.
There are reports of CBD causing elevated liver activity††††, so if your pet is taking a medication processed by the liver it is a good idea to consult your veterinarian about whether adding CBD will be a concern.
According to a study by Cornell University, CBD was shown to be safe for dogs and safe to mix with non-steroidal anti-inflammatory drugs as well.
How do most people use it?
Most of those interested in helping their pets with CBD will pick their preferred product and then give it to their pet once or twice a day, starting with a relatively lower dosage and gradually working upwards as desired/needed. A common recommendation is to start with 2-5mg CBD per 10lbs (starting at a lower dose and working your way up).
Popular products include CBD Dog Treats and CBD Pet Tinctures. Those more comfortable with dosing via liquid droppers may lean towards the tinctures as it can be easily added to treats or food.
But like anything, try out different options and see which one your furry friends prefer.
The bottom line for pet CBD?
At the end of the day, our pets are not so different from us humans in many ways. If you find CBD beneficial for balancing your own endocannabinoid system and the benefits that entails, it's pretty likely your pet could see some of the same benefits you do.
Giving your pet CBD is a personal decision, but one that appears to be more and more supported by the wider community for a wide range of potential benefits.
Disclaimer: These statements have not been evaluated by Food and Drug Administration. Our products are not intended to diagnose, treat, cure or prevent any disease. The information on these pages are designed for educational purposes only. It is not intended to be a substitute for informed medical advice or care. Do not use this information to diagnose or treat any health problems or illnesses without consulting your veterinarian. Please consult a veterinarian with any questions or concerns you might have regarding your pet's health condition. **Results may vary.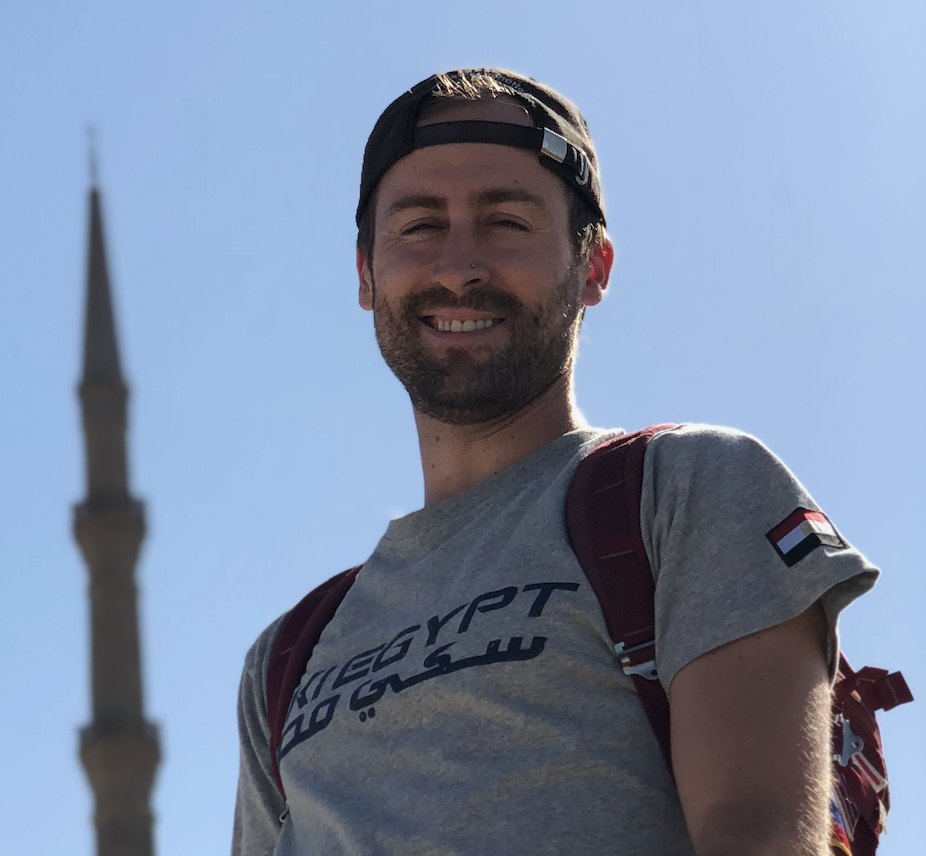 Andrew Mahowald is a freelance nomad, photographer, writer, adventurer and dabbler of all things healing and healthy. Find him at https://www.instagram.com/andrew.adventuring/.